UK49s Lunchtime Results & Teatime Results (Dec, 2023)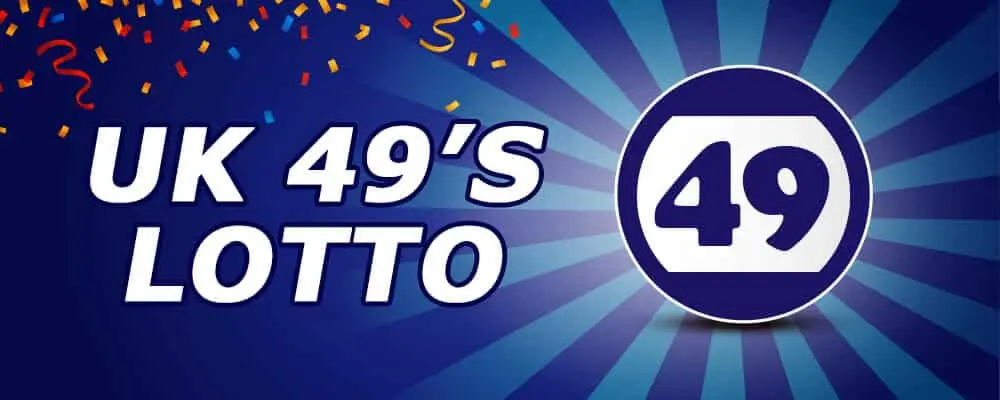 A warm welcome to all the UK49s players of South Africa and the United Kingdom. Scroll down and you can find the latest official results number drawn today. The most world-famous game, which is totally different from other standard games that are played all around the world.
This game has no strict rules or regulations to play. Each bookmaker has its own rules for the UK49s game. Because of its unique style of playing it is not only famous in the UK but also in other countries of the world. The good news for the players is that uk49s results are drawn twice every day. You can double your income by trying your luck in both draws. The latest results are regularly published on this website.
Lunchtime Results for Today
The first draw of the day, UK49s Lunchtime Results 2023 is drawn at 12:49 PM (UK). If you want to be aware of all the information, then bookmark this helpful site and check all updates on a regular basis. If you want to know how to play for lunchtime results, then you don't need to worry about it, because here will describe to you all the procedures of playing for today. In UK lunchtime results, you can choose six numbers to play from 1 to 49 and one booster ball from one to forty-nine. And it depends on you how much money you want to spend. You can play online and offline also.
Check the latest lunchtime results for today which are recently announced and we have updated all the information. All the winning numbers are shown below in the well-designed boxes. Scroll down to view the latest draw and also read this informational post.
Lunchtime Result Thursday, December 7th, 2023
Teatime Results for Today
The second draw of the day, Teatime results is drawn at 5:49 (PM) every day. If you are playing you can check all the latest updates here. UK49s Results are updated at the exact time on a regular basis.
If you want to see uk teatime previous results, you can also check the history of past months on this website. From the past results, you can choose hot and cold pairs for upcoming UK teatime results. Moreover, you can also check UK lunchtime results for the past months on this website.
UK latest teatime results for today are recently announced and the update is available here. You can check all the information about winning numbers on a regular basis on this webpage as the result is announced. Additionally, you can also check hot or cold balls & teatime results history.
Teatime Result Thursday, December 7th, 2023
UK Lunchtime Results 2023
UK Teatime Results 2023
UK49s Hot and Cold Numbers
Hot balls are the pair of three numbers that are drawn more times in the whole UK49s history. On the other hand, the cold ball pair consists of those numbers that are drawn a few times.
View a breakdown of Hot and Cold Ball
Hot Balls
Cold Balls
The UK49s Lunchtime & Teatime Predictions
We update UK49s hot and cold numbers daily to make a prediction for both upcoming draws. You can use these numbers for your game this will help you to win the draw. Every day our expert team will go through previous results history to make the best and most accurate number prediction for the upcoming draws.
Prediction # 1:
1-7-19-22-27-49
Prediction # 2:
6-7-15-29-34-42
Prediction # 3:
8-18-30-32-34-41
Prediction # 4:
1-4-10-32-40-41
You can also generate numbers from the internet nowadays but it's not safe and trusty. Be careful while choosing numbers and remember not to copy other players' numbers. The result of choosing numbers by your side and remaining faithful to UK49s predictions doesn't affect the lunchtime draw.
Teatime is the best option for those players who remain busy all day and have no time to participate in lunchtime. They can try their luck in the teatime. It's very simple and easy to play.
UK49s is the most famous game, that you can find a lot of bookmakers in the UK. You can participate in the latest draw from these shops. If you are from another country you have also an option to play it online. There are a few famous companies that allow you to play online.
Winning The 49s Game
The UK49s game is very simple and interesting to play. This game has no hard and fast rules for its players. There are two methods to play; it depends on you whether you play a six-ball draw or seven ball draw. In a six-ball draw, you have to choose six numbers from 1 to 49. On the other hand in seven ball draw, you have to choose 6 numbers and one booster ball.
There is no fixed or limited amount of money to put at stake. You can play the UK49s as much as you want. This is an amazing feature that makes this game more popular all over the world.
As above we have explained that this is a very simple game to play. As it has no fixed winning prize and no stake amount limit. But here we will give you an estimate of the uk49s winning amount.
For example, if you will put in a £1 stake and luckily you matched five numbers in the latest draw you can win £125,000 total prize money. On the other hand, £40,000 extra for matching seven numbers.
The winning amount may differ in different bookmaker shops. If you will increase the amount of stake, the winning amount will increase also. The live draw of uk49s results has been published on different TV channels, in newspapers, in magazines, and on the official website.
You can also download our Mobile APP from the play store to get draw information easier at any time. If you want to be aware of the uk49s latest draw numbers, you have to visit daily.
UK49s Lunchtime & Teatime FAQs